Online banking, Bill pay, ACH processing and mobile deposit are some of the services we offer to help you manage your business checking account at no extra cost to you!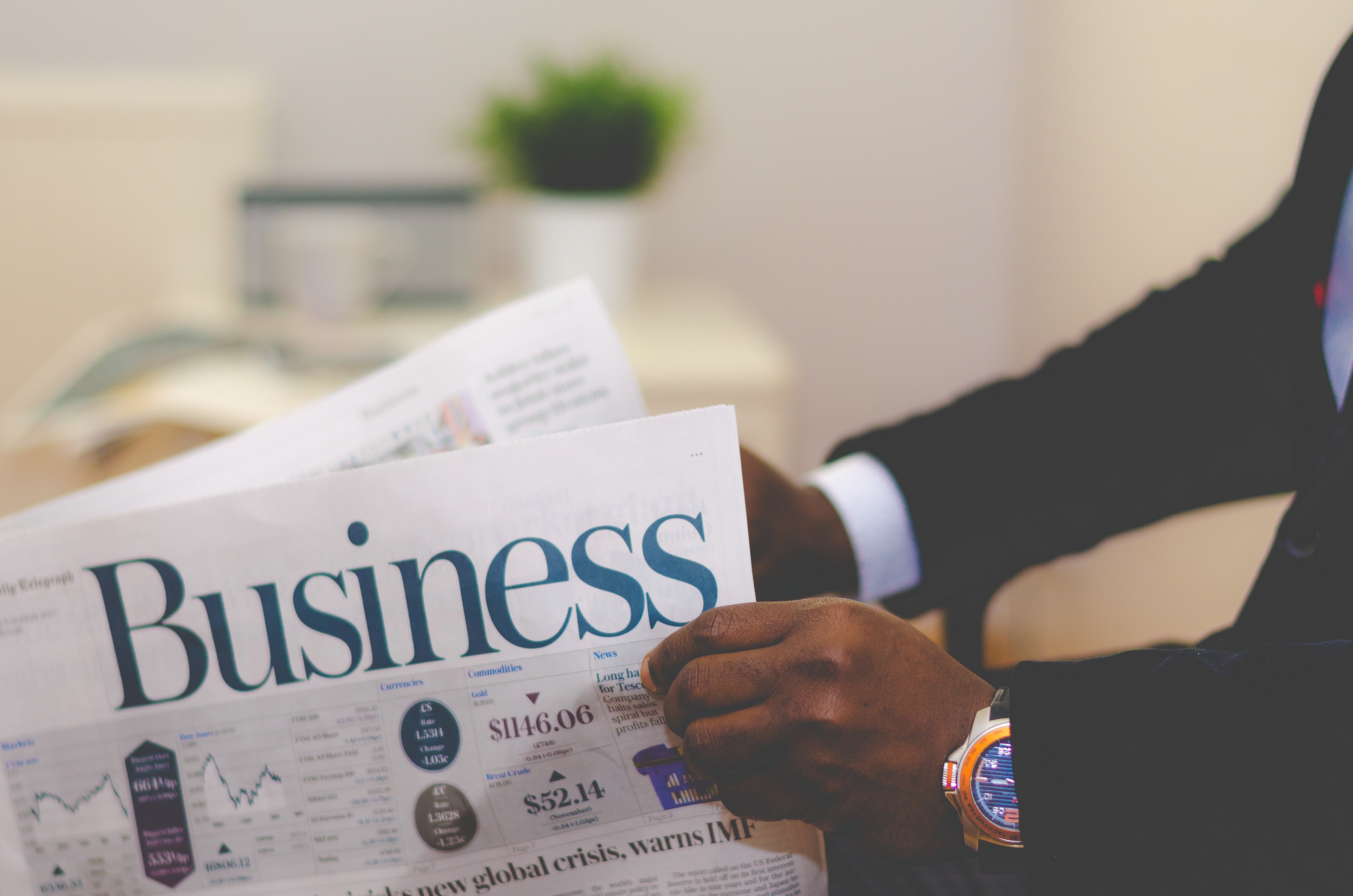 Business Checking Accounts
Interest Checking
with Commercial Analysis
Merchant Credit Card Services available
Commercial analysis fees apply
See new account representative for full discolsures that may apply
Non-Profit Checking
Unlimited Transactions
$25 Minimum to Open
No Minimum Balance
No Monthly Service Charge
Proper Documentaion Required
See new account representative for full disclosures that may apply
Money Market Deposit Account
Unlimited Transactions in Person
Restricted to Six Monthly Electronic Transactions
$2,500 Minimum to Open
$15 Monthly Service Charge
$100 Min Deposit/Withdrawal
See new account representative for full disclosures that may apply
Business Savings Accounts
Statement Savings Account
Unlimited transactions in person
Electronic transfers are restricted to six per month
$25 Minimum to Open
Minimum balance of $25 to earn interest
Interest is compounded daily and credited quarterly
$10 Quarterly Service Charge
Checks are Not Allowed
See new account representative for full discolsures that may apply
Business Loans
Commercial Real Estate Loans
Business Loans
Business Lines of Credit
Purpose
Purchase, refinance or improve commercial real estate
Develop and construct commercial real estate projects
For operating capital or commercial real estate
For an investor in 1 to 4 family rental real estate
Purchase or refinance vehicles, equipment or other business assets
Relocate or expand your business
Provide working capital
Manage cash flow
Facilitate business expansion
Benefits
Offers flexible terms based on the project and borrower
Offers flexibility to use different assets to secure the loan
Credit available when you need it, since this flexible financial tool allows you to act quickly as opportunities arise
Collateral
Secure with assets such as:
Commercial property
Rental property
Construction projects
Improved property
Secure with assets such as:
Real Estate
Inventory
CDs or Savings
Cash value life insurance
New or used vehicles
Equipment, furniture or fixtures
Contracts and accounts receivables
Secure with assets such as:
Real Estate
Inventory
CDs or Savings
Cash value life insurance
New or used vehicles
Equipment, furniture or fixtures
Contracts and accounts receivables
Business Loans
These days, every business needs a boost. Whether you're starting out or expanding, Shelby Savings Bank can find the right loan to take your business in the right direction. Our loan officers can tailor loans to specific types of initiatives, provide general financing for equipment, real estate purposes and construction, and offer tools and services to keep things running while your business grows.
Inventory loans
Accounts Receivable loans
Operating Lines of Credit
Equipment loans
Business real estate loans
Investment
Farm Loans
Farming is the purest form of investment. You plant today so you can harvest later. At Shelby Savings Bank, we understand your operation needs. We have experience in the industry, and we're one of the top agricultural lenders in East Texas. Whether you need a short-term production loan, an intermediate-term loan for equipment or a long-term loan for a few acres, our experienced lending officers can find a loan that meets your needs while providing the full-service relationship you deserve.
Agricultural land loans
Poultry farm loans
Business real estate loans
Investment
Business CDs
With a certificate of deposit, you can earn interest on as little as $1,000. Our CDs will earn you a competitive interest rate based on the current market conditions. We offer flexible maturities from ninety days to five years with a $1,000 minimum to open. CDs are automatically renewable at maturity. No fee is involved. There is a substantial penalty for early withdrawal.
Business Debit Cards
Simplify your life with a new EMV (Chip Enabled) Shelby Savings Bank MasterCard® Debit Card, the quick, easy and worry-free way to pay for your purchases. Use your Shelby Savings Bank Debit Card wherever MasterCard® Debit Cards are accepted. It's as simple as using a credit card and allows you to use the money in your checking account without the hassle of writing a check.
Use wherever MasterCard® Debit Cards are accepted
Also functions as an ATM card for both Deposits and Withdrawals
Account statement includes the date, location and amount of every debit card transaction
Security safeguards include your own personal identification number
Sign up with MasterCard® SecureCode to protect you against unauthorized use while shopping online or at participating retailers.
Safety Tips
Make a record of card numbers, expiration dates and phone numbers. Keep this record in a safe place, separate from where you keep your cards. Use this information when you report cards lost or stolen.
Never put your account number or PIN on the outside of an envelope or a postcard.
Write down the toll-free emergency number and keep it with you, but separate from your card.
Never give your debit or credit card number over the phone unless you've made the call.
Don't sign a blank charge slip unless absolutely necessary.
Tear up carbons from slips and save receipts.
Always check receipts against your monthly statements. Report any errors within 60 days of the statement mailing date.
Check all ATM receipts against bank statements.
Carry only the cards you need, especially when traveling.
Choose a personal identification number (PIN) that's different from other obvious numbers, like your phone or Social Security number or your birthday.
Memorize your PIN and don't write it on anything in your wallet.
REPORT LOST OR STOLEN CARDS IMMEDIATELY TO:
Center Branch
111 Selma Street
Center, Texas 75935
(936) 598-5688

San Augustine

Hemphill

Center North

After Hours
Business Online Banking
Shelby Savings Bank offers simple and secure access to all your accounts, wherever you are and whenever you need it, with online banking. Check balances and review account history online, and then download the data into spreadsheets or personal financial management programs. Pay bills and set up recurring payments for mortgage or loan payments with a few clicks of the mouse. Electronic statements are provided online in a Portable Document Format (PDF), and can be pulled for each account up to 18 months from the current statement cycle once you set up e-statements.
Shelby Savings also offers business customers the ability to add sub-users, and customize their access to business accounts as well as direct deposit payroll via ACH. Talk to your new account representative about online business banking with Shelby Savings Bank.
Shelby Savings utilizes state-of-the-art firewall systems and tight physical security to keep data secure. In addition, our core processor maintains an exemplary disaster recovery plan.
Click Here to see Internet Banking Features:

One-site banking for balance inquiries, history data and bill payment
Integrated real-time history of deposits, withdrawals, checks posted, etc.
Complete money management: account transfers, automatic deposits, bill payment
Near 24-hour real time access
Check image viewing and image manipulation
Electronic Statements
Advanced Security and Notification options
Mobile Deposit (app only)
Direct Deposit
Quickbooks Integration
Add and manage Sub-Users
Always on the go? No problem! Shelby Savings Bank also offers a web based mobile banking option for your smart phones. Using your smart phone, just go to m.ssbtx.com. There you can check balances, account histories, transfer money within your Shelby Savings Accounts, and pay bills using our bill pay system. This service is free to all customers (data charges may apply).
Shelby Savings Bank also offers an app for both your Apple and Andriod phones. Go to the mobile banking page for download links. Using the app, you can check balances, account histories, transfer money, pay bills, deposit your checks using our new mobile deposit feature.